About Greg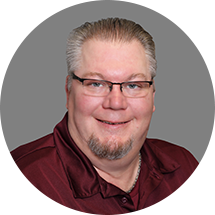 GREG DOERSCHING
The Griffin Search Group & Bullseye Mentor Training
Phone: 414-421-7522
Cell: 414-520-7522
Email:
greg@bullseyementor.com
Greg Doersching is Creator and Owner of Bullseye Recruiting – one of the most comprehensive Recruiting Training programs in the country. He is also the President of the Griffin Search Group a National Search Firm working throughout the United States. He is an active recruiter who still runs a highly productive desk. Day to day he is in the trenches just like the rest of us.
For over 20 years Greg has been recognized as one of the most cutting edge voices in the recruiting industry. He is an International Trainer and has presented hundreds of workshops and Keynote Addresses for the National Association of Personnel Services, American Staffing Association and the Association of Canadian Search, Employment and Staffing Services, Fordyce Forum and numerous Regional, State and Local groups. He is consistently rated as one of the top presenters for each conference.
He currently consults with many nationally known staffing and recruiting agencies where he helps these firms improve their overall recruiting process. He is an expert in creating and establishing Direct Hire and Contract recruiting divisions, his knowledge and process have taken contract and temporary firms to new levels of productivity. There are very few Trainers/Consultants who are true "students" of our industry the way Greg is and the knowledge he is able to share drastically improves recruiting production.
Greg has also mentored and trained 100's of recruiters, his thorough style and step-by-step training approach develop a core foundation of recruiting excellence that is hard to beat.
Recognized as one of the "Top Producers" for the state of Wisconsin – he served for 2 years as the President of the Wisconsin Association of Personnel Services and now sits on their Board of Directors.
He is an avid fisherman and hunter and has been known to trade consulting services for a chance to go hunting or fishing in new places. He heads the Sportsman's Ministry for FRCC and is a member of Safari Club International, North American Hunting Club, Whitetails Unlimited and Ducks Unlimited. Greg is the father of 2 boys, Griffin (age 18) a Division 1 baseball player for Northern Kentucky University and Greysen (age 10) the next middle linebacker for the Green Bay Packers; Greg's wife Jessi is also a converted hunter!
Greg's Family
People always seem to want to know more about who they are working with so I thought sharing my background and a bit about my family would be important.
Where to begin…ah yes, my lovely wife…Jessi.  We've been married for 23 years and have two boys.  Jessi works for me as my Executive Assistant, scheduler, program coordinator…the list goes on and on.  I don't know what I'd do without her, not to mention she is my #1 hunting companion – what more can a guy ask for?!
Then there is my oldest boy – Griffin – (yes I named the company after him) – he's 20 years and just finished his freshman year of college. He's a Division 1 baseball player for Northern Kentucky University. In his freshman season he led the team with 13 home runs and was named Horizon League Freshman of the Year and a Freshman All-American. He did all that while maintaining a 3.1 GPA – but I have to give credit where credit is due – I think the tutoring his girlfriend Megan gave him was a key to that success.
Then we have Greysen…he's 12…and is turning into a renaissance man. On top of being his big brother's biggest fan he's into football and sports but loves a good Broadway musical almost just as much. As a matter of fact, with little or no encouragement he will sing you the entire sound track to Shrek the musical, Newsies or Wicked word for word. He loves animals and the outdoors (yes, he's already been hunting with me and this year will head to Kansas with me for the youth hunt.) I can't wait to see what the future holds for him.
So that's the people behind the man…and as passionate as I am about our profession… I'm the most passionate about them!!
Greg's Fans
Greg Doersching brings a unique and professional approach to the Executive Search industry.
His insights and methods are clearly a terrific way to differentiate your Professional Search Services. 
Greg's training delivers!
I love Greg's trainings! He has a creative mind set to make you look at things in a new perspective to become a better recruiter. 
"I've been recruiting for over 30 years. I believe in using the best trainers. I've subscribed to almost all of the trainers at one point or another. I took Greg's course last year and had great success applying his techniques to my practice. I found his content to be very original and through plus he delivered his content with energy and passion. 
"Greg is one of the best trainers in the industry. We have implemented many of his best practices in our office. Greg is a genuine professional and truly does have the best interest of his clients and customers in mind.  We will continue to utilize Greg's teachings and would encourage anyone in the recruiting industry who wants to fine tune their skills to do the same."
"Greg's training always revitalizes my recruiting efforts!  I always have a "take away" from Greg's training that I know I can use immediately and that will have an impact on my success!"
Greg is not another recruiter sharing his experience.  He is more than that. Greg has capsuled the industries best practices, packaged it in a practical and usable manner and shares it in laymen terms. He teaches what works best. If you want to be successful in this highly competitive business with reluctant clients and finicky products (candidates), listen to what Greg has to say. It helped me for sure and I thought I knew it all having been in HR on the company side for 25 years and 10 years on the recruiter agency side. Greg showed me there was plenty to learn to improve my success rate.
"I first saw Greg present training at a national conference about 10 years ago. From the onset, I could tell why he was a successful Recruiter. He has an innate ability to simplify best practices in a business where recruiters try to over-complicate things. He makes sense of it all with his down-to-earth, mid-west demeanor. It's difficult to walk away from a training with Greg without having multiple light bulbs glowing in your head. He is motivating & innovative and his content is always at the forefront of the latest trends. I am pleased to recommend Greg as one of top 3-trainers in the recruiting industry!"
The information you impart to your audience is absolute gold. I would highly recommend that no money/time is better spent that taking in your words of wisdom. I love that the fact that you are still "one of us" – you connect on so many different levels. All I can say to anyone considering your training is that they will not regret it.
I got excited about Greg Doersching's training the first time I saw him in 2004; his training has been increasing our revenue and invigorating our processes every year since.  Just this month, in March of 2016, we have seen results from the implementation of yet another of Greg's techniques.  
Thru the years I have seen lots of excellent training sessions tailored for the new recruiter; and while Greg is very good at that, what impresses me most is his consistent and renewing value to recruiters with decades of experience. I have been a recruiter since 1986; no trainer has made a bigger impact on my firm.  I am very grateful to Greg for all his innovative ideas, insightful techniques, and articulate explanations that, very simply, have helped us make more placements.  In the end that is what his training is all about.
At the time I went through training with Greg, I worked in an office with someone who wasn't using Greg's techniques.  This person was using traditional client presentations, and I was following Greg's methods.  My co-worker and I were sending the same quality of candidates to the same client.  However, I consistently received 2x the number of interview requests from clients than my co-worker.   Thanks, Greg!
GGreg Doersching is a profound student of the executive search profession.  And a very successful practitioner of the art and science of producing candidates which delight our clients who then hire them with pleasure.  His observations and teachings on sourcing, recruiting, and making placements are fresh and unique.  If you are lucky enough to study with Greg, and master what he has to teach you, be sure you put that knowledge into practice through the protocols he makes available.  Because, then, your opportunities to grow your billings will soar –  but better yet – you will have opened the door to acquiring the towering respect, esteem, and lifestyle of a superbly good headhunter..  .  .  .  .   A B Christie, Christie & Christie, Executive Search & Selection, Dallas, Texas, Since 1982. 
If there was ever a trainer that you should never miss an opportunity to see, it's Greg Doersching!  I've seen Greg many times and he has always left me motivated with new ideas or at least with a reminder of what I know and perhaps have neglected to do.  What makes Greg special is that his presentations are down to earth.  He still works a desk, still experiences what we all do on a daily basis so he understands first-hand the highs and lows of our business.  He's honest, sincere and best of all, makes training sessions fun!  I've been in the recruiting industry over 30 years and there is never a time that I don't get something out of one of Greg's sessions!
I have been listening to recruitment focused trainers since 1993.   There are only a handful that have real life experience and put it out there as training that can change your billings.   Greg is one of those trainers.   I've attended Greg's training at NAPS, IASP, and The Pinnacle Society.   I've also subscribed to his webinars not only for myself but for our office, who have varying degrees of experience.   I highly recommend Greg!
II love, love, love Greg's energy, passion, and drive for what he does…. and that's train us to do better and be better recruiters! If you have not gone through Bullseye training, you are missing out. Thank you Greg!
I have been an executive headhunter for 17 years. Greg's mentorship program is truly one of the best I've ever seen. His unique approach serves notice to prospective and established clients alike that not all recruiters are created equal. Greg teaches that when a recruiter sounds and acts like a strategic partner… they differentiate themselves in the marketplace and are rewarded with respect, trust and placements.
"Greg's training helped our group demystify problems.  His down to earth approach of breaking down a situation into basic pieces is wonderful."
Greg Doersching is an Amazing Trainer for anyone that is interested in taking their Permanent Placement Recruiting billings & or business to the next level. Greg s training includes some of the most comprehensive, actionable, & effective business processes that can be immediately employed to drive results in the form of revenue to the bottom line. Greg's direct approach and sense of humor will keep you coming back for more! I highly recommend Greg! FIVE STARS
Greg was instrumental in my development as a Search Consultant. Throughout the years, I have had the opportunity to see Greg speak at various conferences. I was also given the opportunity to work hands on with Greg early in my career. His ability to coach recruiters on the various internal layers of taking a search and building candidate/client relationships has been a cornerstone of my recruiting practice.
I have participated in Greg Doersching's live and web training segments for the past five years and have gotten great value from his seminars and content. For example, Greg's influenced me greatly in qualifying the types of searches I'll take on, primarily from a geographic standpoint. He also gave a great segment on speaking to Millennials about money recently. Greg's training is concise and works at the desk and management level.
What is a trainer or mentor?  I have found that Greg Doersching is the true definition of both a trainer and a mentor in the field of recruiting.  I contacted Greg year ago and up to that point I was self-taught with a few other recruiters that had been in the business for over 25 years. ​ As an owner I knew that I was missing something because we were not having consistent income and we were all over the boards with different industries.  Working with Greg has given me daily stability.  When I come into the office in the morning I know exactly how my day is laid out and what I need to do. He has helped me to define our industry, and has given us a process that keeps me and my staff working in the right direction. When talking to prospective clients I have confidence in this process and we have been able to bring in more engaged fees than ever before.  If you need any help – defining your market, creating positions within the group, knowing how to advertise, the recruiting process, the marketing process and goal setting, I highly recommend Greg as a trainer for this and more!
Greg Doersching is a fantastic trainer.  He has a process and methodology from picking a niche, to getting job orders, finding candidates, managing the process and closing the deal.  He doesn't hold anything back, to upsell you to another level.  He has thought through why he does what he does.  I billed $100k more the first year he coached me, as a direct result of his coaching.  I highly recommend him.
In April of 2016 we had Greg speak at our National Meeting. First Interview is a National network of Sales and Market recruiters. Over the years we have had many industry speakers and many with great reputations, but our group found Greg to be engaging, with a great presentation style. The content was excellent and many commented he has such a great style to make his points, within his content most of membership walked away with a number of key points to either change or implement in their day to day practices
As I was evaluating how to revamp and take our existing professional recruiting capability to a more scalable, robust national platform, I called Greg.  We spent meaningful time upfront diagnosing how our existing model worked, where we wanted to take it and want we needed to do to get it there.  The engagement covered the entire recruiting lifecycle from upfront business development and order acquisition, to candidate sourcing, interview prep and placement.  In addition to helping us overhaul our recruiting process, Greg provided recruiter and manager level training.  To this day, we successfully use many, if not most, of the key tenets of Greg's Bullseye Recruiting Process.  Although it has been customized to accommodate our go-to-market strategy and client base, the underlying process and associated principles remain firmly in place.  We wanted a recruiting process upon which we could standardize, scale and train future employees as we grew, and that is exactly what we were able to implement.
Greg has been one of our top requested trainers for nearly a decade; his engaging presence combined with perpetually fresh content engages new recruiters and the most tenured of veterans.  The entire Next Level Exchange network are fortunate to have Greg continuing to elevate the competencies and capabilities of the search industry.
Greg Doersching has worked with our team for about 5 years.  During that time, our team has grown their depth and understanding of the recruiting industry and his efforts has afforded them long-term success.  Greg's knowledge of the industry and his passion for seeing others grow are two of his strong points.  Our team gets value out of each session we have with Greg and we look forward to a long-term partnership.
Greg worked with us to custom tailor a training plan for our recruiters, and came armed with tools that we could modify and implement.  He was flexible, direct, and a pleasure to work with!